Real Estate Agents act as an intermediary between sellers and buyers of real property, including both residential and commercial property. As buying or selling property can be difficult and time consuming many people enlist a real estate agent to help them with the process.
Why do Real Estate Agents need Professional Indemnity Insurance?
The general responsibilities and duties of Real Estate Agents include the following:
Act as an intermediary in negotiations between buyers and sellers, generally representing one or the other.
Compare a property with similar properties that have recently sold to determine its market price.
Advise clients on market conditions, prices, mortgages, legal requirements and related matters.
Promote sales of properties through advertisements, open houses, and participation in multiple listing services.
Prepare documents such as representation contracts, purchase agreements, closing statements, deeds and leases.
Display commercial, industrial, agricultural, and residential properties to clients and explain their features.
Review property listings, trade journals, and relevant literature, and attend seminars and staff and association meetings to remain knowledgeable about real estate markets.
Advise sellers on how to make homes more appealing to potential buyers.
Arrange meetings between buyers and sellers to negotiate property sales.
Visit properties to assess them before showing to clients.
Contact utility companies for servicing clients' property.
Manage Properties on behalf of owners and act as Leasing Agents.
Negligence in any of the above mentioned duties carried out by Real Estate Agents may result in financial loss to a third party and legal action. Having Professional Indemnity Insurance protects the Real Estate Agent in the event of a claim by covering their legal defence costs and any damages payable.
Key exposures for Real Estate Agents:
Failure to prove authenticity of work
Failure to provide proper advice.
Negligence in organizing schedules.
Negligence in promotion of property.
Failure to arrange sales orders and proposals for customers.
Preparing reports that are misleading based on incorrect information and data.
Failure to forecast the market trends correctly leading to incorrect decision making.
Negligence in following all legal laws and company guidelines.
What is Professional Indemnity Insurance?
Professional indemnity insurance (PI) protects professionals from financial loss following a claim by dissatisfied client, and covers the Real Estate Agents legal defence costs, and damages payable.
Why do you need Professional Indemnity (PI) Insurance?
Professionals are legally held to a higher degree of different qualifications than ordinary people, known as "experts" in their chosen line of work. As a result, if a client suffers a loss due to a specialist's failure to maintain professionalism, the expert can be sued for violation of professional duty. Loss can be in any form, such as material, financial or even physical.
Some claims can take up to more than five years to settle, resulting in a large legal and potential damages bill. This is where PI insurance comes handy, as defending a claim could be expensive. Even if you successfully defend an action are winning as most courts will only direct the losing party to pay a portion of the others legal costs so you will still be "out of pocket".
Who is a potential candidate for PI insurance?
Mostly lawyers, doctors, accountants, financial advisors and web developers purchase PI policies to protect their business and personal assets. However, PI policies have now been extended across a wide range of industries and are also being bought by professionals or businesses to look after their employees.
While most insurance policies are optional purchases, some PI policies are required by law to be bought by certain professional to run their business.
Most insurers now provide industry specific insurance policies to cater for the nuances of each industry. To this end you should ensure that your PI Insurance is placed with an insurer who provides a specific Architects PI Policy Wording.
Why purchase your Professional Indemnity Insurance through Express Insurance?
Our streamlined quoting system means we can go to market quickly to seek out the most appropriate insurance deal. Our PI specialists have relationships with all PI Insurers in the market and will negotiate the most suitable cover and cost effective premium for you. We can also provide quotations and arrange your Public Liability Insurance, Office Insurance and other Business Insurances you require.
Policy Features
PI premiums are determined by your Turnover and PL Premiums by the number of staff you employ. All insurers charge a minimum premium in both respects.
We believe we have negotiated highly competitive premiums for both classes of insurance, and will continue to monitor premium levels available in the market to ensure this remains the case.
Premiums vary between states as a result of differing stamp duty rates, however our minimum Total Premiums for Professional Indemnity ($1M cover) start from $1,064 (incl. GST).
From a compliance perspective and for your own protection you should have a minimum level of Professional Indemnity(PI) insurance. In the event that the services you provide for a client lead to a claim against that client they will generally look at claiming against the provider. PI insurance will protect you in the event that this occurs.
We have designed the Insurance application process so it only takes an average of 5 minutes to complete your application. In most cases your application will be instantly approved online, and you can print your Confirmation of Insurance to prove that you have the requisite cover in place... It's that easy!! All other documentation, such as your tax invoice, policy schedule and wording will be emailed directly to you for your records.
If the policy can't be issued immediately because we require further information, we will contact you generally on the same day.
Renewal
Approximately one month prior to the renewal of your policy you will receive a renewal reminder email with a link that will allow you to review your previous years cover and renew the policy even quicker!
* We have minimized the number of referral situations so that most applications will be automatically accepted. However, if for example you have prior claims we will contact you to facilitate completion of your application personally with the Insurer.
Acerta is the name for the Guild Insurance Limited intermediary division. Acerta partners with insurance intermediaries by complementing their products with an experienced team committed to providing prompt personalised service that delivers certainty to their customers.
Guild Insurance Limited is the largest insurer of allied health and child care professionals in Australia. Established in 1963, their business has been built on a reputation for service, both at the time of placing cover and the time of a claim.
Guild Insurance is the authorised insurer and is an APRA regulated insurer who currently holds an AM Best rating of A- (excellent) with a stable outlook.
Mercy Health is a Catholic community benefit organisation founded by the Sisters of Mercy to deliver health, aged care and community services. Each year we care for nearly half a million people across Victoria, southern New South Wales and the Australian Capital Territory.
What We Do
We offer acute and subacute hospital care, aged care, mental health programs, specialist women's healthcare, early parenting support, palliative care, home and community care, and health worker training and development.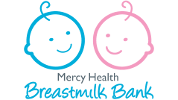 We will work with you to ensure that claims are handled in a professional manner and that you get a fair outcome from the Insurer. The first step is to lodge your claim as outlined below.
Claims can be lodged by phone or in writing, so if you need to make a claim, contact the Acerta claims team on 1300 223 782
1300 223 782 or email Acerta at enquiries@acerta.com.au