Occupational Health & Safety Consultants are specially trained to review companies and employees working environment, and suggest improvements to enhance the workplace and ensure compliance with relevant Work Safe and OHS laws.
Why do Occupational Health & Safety Consultants require professional indemnity insurance?
The duties of an OHS Consultant include:
Write reports on research findings and implications to contribute to general knowledge and to suggest potential changes in organisational functioning.
Analyze data and use statistical methods and applications to evaluate the outcomes and effectiveness of workplace programs.
Identify training and development needs.
Observe and interview workers to obtain information about the physical, mental, and educational requirements of jobs
Facilitate organisational development and change.
Study organisational effectiveness, productivity, and efficiency, including the nature of workplace supervision and leadership.
Assess employee performance.
Advise management concerning personnel, managerial, and marketing policies.
Develop interview techniques, rating scales, and psychological tests used to assess skills.
Develop and implement employee selection and placement programs.
Counsel workers about job and career-related issues.
Participate in mediation and dispute resolution.
Ensure workplace compliance with legislation.
Negligence in carrying out any of the abovementioned duties by an Occupational Health & Safety Consultant may lead to a claim. Having Professional Indemnity Insurance protects them from financial loss by providing cover for damages and legal costs in defending a claim.
Public Liability Insurance for Occupational Health & Safety Consultants
If you or any of your employees visit a customers premises your actions could cause an injury to another person. Similarly, if an accident happens whilst a member of the public comes to your place of business and they are injured you could be held liable. Public Liability Insurance protects you in the event that such accidents occur and a claim is subsequently made against you.
Public liability insurance also covers you if damage is caused to third party property while at the customers business. An example would be if an employee broke a valuable item while making a delivery at a customer's home. The claim to replace the item would be covered by public liability insurance.
Key exposures for Occupational Health & Safety Consultants:
Negligence in preparing reports about the organisations efficiency and effectiveness based on lack of research
Using inappropriate statistical techniques to analyze the data of an organisation
Invasion of privacy, libel, defamation, breach of confidentiality
Failure to provide suitable policies for enhancing the effectiveness of an organisation
Improper fact verification and/or lack of careful assessment - leading to misleading information
Providing advice that is in contravention of OHS laws
Why purchase your Professional Indemnity Insurance through Express Insurance?
With Express Insurance, you can source a PI quote in seconds, and have the option of adding Public Liability Insurance. You can then proceed to buy the insurance and produce your Certificate of Insurance in minutes, or alternatively save the quote back to your email account for buying later.
And we save your details on Renewal of your insurance, making the process of renewing your PI Insurance even easier and quicker.
Throughout your experience with us our team of highly experienced PI specialists are a phone call away!
Please Note: Coverage under the policy will be subject to the particular circumstances relating to a claim and the full terms and conditions of the policy.
Policy Features
PI premiums are determined by your Turnover and PL Premiums by the number of staff under your employ. All insurers charge a minimum premium in both respects.
We believe we have negotiated highly competitive premiums for both classes of insurance, and will continue to monitor premium levels available in the market to ensure this remains the case.
Premiums vary between states as a result of differing stamp duty rates, however our minimum Total Premiums for Professional Indemnity ($1M cover) start from $776 (incl. GST).
For your own protection you should have a minimum level of Professional Indemnity(PI) insurance. In the event that the services you provide for a client lead to a claim against that client they will generally look at claiming against the contractor. PI insurance will protect you in the event that this occurs.
In addition, the majority of jobs you are contracted to do, and most tenders you respond to call for proof that you have a minimum level of PI and Public Liability cover.... You will generally not be considered for a job without it !
We have designed the Insurance application process so it only takes an average of 5 minutes to complete your application. In most cases your application will be instantly approved online, and you can print your Confirmation of Insurance to prove to clients and prospects that you have the requisite cover in place... It's that easy!! All other documentation, such as your tax invoice, policy schedule and wording will be emailed directly to you for your records.
If the policy can't be issued immediately because we require further information, we will contact you generally on the same day.
Renewal
Approximately one month prior to the renewal of your policy you will receive a renewal reminder email with a link that will allow you to review your previous years cover and renew the policy even quicker!
* We have minimized the number of referral situations so that most applications will be automatically accepted. However, if you do have prior claims or provide services to high risk industries we will contact you to facilitate completion of your application personally with the Insurer.
Your Insurance policy is arranged by Express Insurance acting as an agent of QBE Insurance ( Australia ) Limited (ABN 78003 191035).
QBE holds an Australian financial service licence (AFSL 280193).
QBE carries a Standard & Poors rating of "A+" and has been providing peace of mind to Australians and overseas clients for more than 120 years.
QBE Australia is a member of the QBE Insurance Group, Australia's largest international insurance and reinsurance group and one of the top25 in the world. They operate in all key insurance markets with offices in 45 countries staffed by around 13,000 team members.
Plan is one of the oldest and largest children's development organisations in the world. We work with communities in 50 developing countries and raise funds to support our work in 21 countries like Australia.
By actively involving children, and working at a grassroots level with no religious or political agenda, we unite and inspire people around the globe to transform the world for children.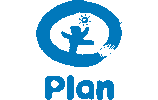 We will work with you to ensure that claims are handled in a professional manner and that you get a fair outcome from the Insurer. The first step is to lodge your claim form.