To get a quote, please find your occupation by either...
×
Business Insurance protects your business assets so that if the business has a loss the insurance assists in getting your operations back up and running as quickly as possible.
Our Online Insurance Office Package has been specifically tailored for professional service firms and businesses operating out of leased or serviced offices. There are a number of packaged insurance options available covering your key risks as follows:
| Cover | Bronze | Silver |
| --- | --- | --- |
| Contents | $20,000 | $50,000 |
| Additional increased cost of working | $50,000 | $100,000 |
| Theft | $20,000 | $50,000 |
| Glass | Replacement | Replacement |
| Money | $2,000 | $2,000 |
| General Property | Aggregate $5,000 (maximum limit any one item $1,000) | Aggregate $5,000 (maximum limit any one item $1,000) |
| Public & Products Liability | $20,000,000 | $20,000,000 |
| Cover | Gold | Platinum |
| --- | --- | --- |
| Contents | $100,000 | $200,000 |
| Additional increased cost of working | $250,000 | $500,000 |
| Theft | $100,000 | $200,000 |
| Glass | Replacement | Replacement |
| Money | $5,000 | $5,000 |
| General Property | Aggregate $8,000 (maximum limit any one item $1,000) | Aggregate $8, 000 (maximum limit any one item $1,000) |
| Public & Products Liability | $20,000,000 | $20,000,000 |
Below is an explanation of each element of cover:-
Damage to your Office Contents
This section covers Loss of or damage to business contents at the Business Premises caused by events listed under Defined Events Cover (e.g. damage caused by a fire or storm), and includes Accidental Damage Cover.
Additional Increased Cost of Working
Covers costs associated with avoiding or diminishing a reduction in income due to a property claim (e.g. Additional Rent and Moving costs)
Theft
This section covers Loss of or Damage to your Contents, Stock or Specified Items due to theft
Glass
This section covers you for Accidental Breakage of Glass at the Business Premises.
Money
This section covers Loss of Money whilst on the Business Premises in a Safe or Strongroom, in transit to or from the Premises, or in your personal custody, or the custody of a trusted employee.
General Property
This section covers Loss of or Damage to portable items of property, which you usually carry around with you in the course of the Business, which occurs anywhere in Australia or the rest of the world.
Public & Products Liability Insurance
Covers you for your legal liability to pay compensation due to injury to a third party or damage to their property in the course of carrying out your business.
Optional Covers
Management Liability Insurance (Incl. Directors & Officers)
Provides cover for third party claims against the Business and/or its Directors and Officers for breach of their duty in managing of the Business, and any Claim by employees against the Business e.g Sexual Harassment, Unfair Dismissal or Bullying - automatically includes Tax Audit if taken.
Tax Audit
This section covers the professional fees incurred in connection with an audit or investigation of the Business tax affairs by any authority authorised to do so, for example the Australian Taxation office.
Policy Features
Office Insurance premiums are determined by your Occupation, Employee numbers and Turnover and all insurer's charge a minimum premium in this regard.
We believe we have negotiated highly competitive Office Insurance Package premiums and will continue to monitor premium levels available in the market to ensure this remains the case.
For your own protection you should have appropriate insurance covering your Office risks. This covers you from damage or theft to your contents, and claims due to injury to any third party whilst visiting you. Our Online Office Insurance package is designed to protect you in this regard.
We have designed the online insurance application process so it only takes an average of 5 minutes to complete your application. In most cases your application will be instantly approved online, and you can print your Confirmation of Insurance to prove to clients and prospects that you have the requisite cover in place... It's that easy!! All other documentation, such as your tax invoice, policy schedule and wording will be emailed directly to you for your records.
If the policy can't be issued immediately because we require further information, we will contact you generally on the same day.
Renewal
Approximately one month prior to the renewal of your large or small business insurance policy you will receive a renewal reminder email with a link that will allow you to review your previous years cover and renew the policy even quicker!
* We have minimized the number of referral situations so that most applications will be automatically accepted. However, if you do have prior claims or provide services to high risk industries we will contact you to facilitate completion of your application personally with the Insurer.
Your Business Insurance policy is arranged by Express Insurance acting as an agent of Berkley Insurance Australia, a registered business name of Berkley Insurance Company (ABN 53 126 559 706) and part of the W.R.Berkley Corporation.
Berkley Insurance Australia underwrites a significant portfolio of general insurance business in Australia. They are fully authorised and regulated by the Australian Prudential Regulator Authority (APRA) which is the prudential regulator of the Australian financial services industry.
The financial strength rating of Berkley Insurance Australia is "A+ (Strong)" by Standard & Poor's.
The Flicker of Hope Foundation has been inspired by a young Melbourne girl called Zoe who was diagnosed with Neurofibromatosis or 'NF' at 4 months of age.
Now 17 years old, Zoe has grown up and enjoyed life just like any other young girl but always with the shadow of Neurofibromatosis looming over her. Zoe and her family have decided to establish Flicker of Hope so much needed funds can be raised to support researchers in their quest to find positive treatments and to improve the quality of life for Neurofibromatosis sufferers everywhere.
Ultimately, we hope our work will lead to improved management, new treatments and, possibly, a cure. Our funding will support research into Neurofibromatosis at the Murdoch Children's Research Institute based at the Royal Children's Hospital in Melbourne, Victoria.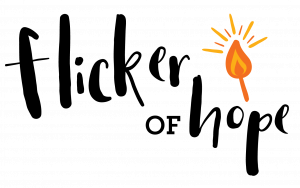 We will work with you to ensure that claims are handled in a professional manner and that you get a fair outcome from the Insurer. The first step is to lodge your claim as outlined below.
Please complete the claim form and email to email@edgewise.com.au