Personal Accident insurance or PA insurance is an annual policy which provides compensation in the event of injuries, disability or death caused solely by violent, accidental, external and visible events.
We have sourced comprehensive cover and highly competitive premiums for Personal Accident Insurance, and best of all made it easy for you to get an insurance quote and purchase online. Simply click on the "Get Quote and Buy" button and the rest is easy!
Policy Features
Personal Accident Insurance premiums are determined by your Occupation, Age, Height and Weight and all insurers charge a minimum premium in this regard.
We believe we have negotiated highly competitive Personal Accident Insurance premiums, and will continue to monitor premium levels available in the market to ensure this remains the case.
Premiums vary between states as a result of differing stamp duty rates, however our minimum Total Premiums for Personal Accident ($50K Death only cover) start from $409 (incl. GST).
In most states of Australia an individual or sole trader cannot purchase Workers Compensation Insurance. As an alternative, individuals can purchase a Personal Accident Insurance policy which protects them anywhere in the world, anytime of the day. PA insurance provides 24-hour worldwide insurance protection.
We have designed the Insurance application process so it only takes an average of 5 minutes to complete your application. In most cases your application will be instantly approved online, and you can print your Confirmation of Insurance to prove that you have the requisite cover in place... It's that easy!! All other documentation, such as your tax invoice, policy schedule and wording will be emailed directly to you for your records.
If the policy can't be issued immediately because we require further information, we will contact you generally on the same day.
Renewal
Approximately one month prior to the renewal of your policy you will receive a renewal reminder email with a link that will allow you to review your previous years cover and renew the policy even quicker!
* We have minimized the number of referral situations so that most applications will be automatically accepted. However, if for example you have prior claims we will contact you to facilitate completion of your application personally with the Insurer.
Your Insurance policy is arranged by Express Insurance acting as an agent of QBE Insurance ( Australia ) Limited (ABN 78003 191035).
QBE holds an Australian financial service licence (AFSL 280193).
QBE carries a Standard & Poors rating of "A+" and has been providing peace of mind to Australians and overseas clients for more than 120 years.
QBE Australia is a member of the QBE Insurance Group, Australia's largest international insurance and reinsurance group and one of the top25 in the world. They operate in all key insurance markets with offices in 45 countries staffed by around 13,000 team members.
For each Personal Accident Insurance policy completed online we will donate a portion of our fee to Hopes and Dreams Inc.
Hopes and Dreams Inc. (H+D) is a not-for-profit organisation passionate about making a difference to the lives of desperate and vulnerable people in developing nations. They help those that are considered amongst the poorest of the poor and give them a hope for the future.
Below is a summary of their core values.
Saving Lives
We are involved in transforming lives by empowering people to break their cycles of poverty and by providing access to clean safe drinking water and hygiene and sanitation education.
Supplying 100% to projects
All contributions received are supplied directly to community development projects on the ground with zero administration fees. H+D has Item 1 Deductible Gift Recipient (DGR) status.
Serving the poorest of the poor
We work with the underprivileged and vulnerable in rural and remote areas to improve their living conditions. Our beneficiaries live below the poverty line on an income of less than $2 per day. In India and South Africa we operate economic empowerment (micro loans) programs for women. In other parts of Africa we provide access to clean safe drinking water and hygiene.
Self-sustaining solutions
We work with communities to develop long lasting practices in the areas of economic management and community health. We coach and train our beneficiaries to run successful viable and independent micro businesses. We educate by training the community in pump maintenance and Sanitation & Hygiene.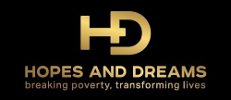 We will work with you to ensure that claims are handled in a professional manner and that you get a fair outcome from the Insurer. The first step is to lodge your claim form.